Sound insulation
Open communication
Gazprom, London
LOSCH walls are soundproof. In this building solution, LOSCH managed to partition office rooms functionally and flexibly by arranging the doors to slide into the side walls. In this way, several small meeting rooms can be transformed into a larger open room without the obstacles of walls, doors, or floor rails. Within a few seconds, functional rooms with sound insulation of 42 dB are available for meetings.
The Fraunhofer-Institute in Stuttgart have certified the soundproofing with their sound insulation attestation.
Specifications - LOSCHWAND® SOUND INSULATION

Here you find all the technical details ...
Sound insulation - References
Hotel / Gastronomy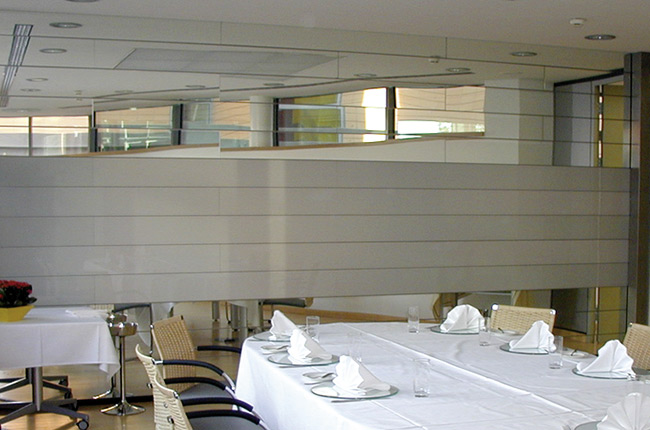 Visible protection from view
Protection from view and noise at the same time. The sound insulated wall from LOSCH offers the opportunity to divide rooms individually, e.g. to stage independent parallel events without interference or to use the completely open room.
It is possible to customize the graphic design on the walls.
Conference and seminar rooms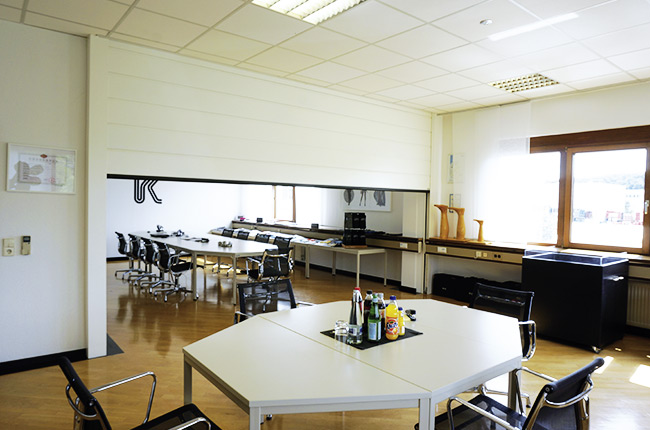 Invisible protection from noise
The sound insulated wall can be completely opened and/or closed within 30 seconds. In this project, the technology, performance, quality, and endurance of the wall was confirmed by the 20,000-Cycle-Test.
Industry Solutions - References
Altitude Business Center London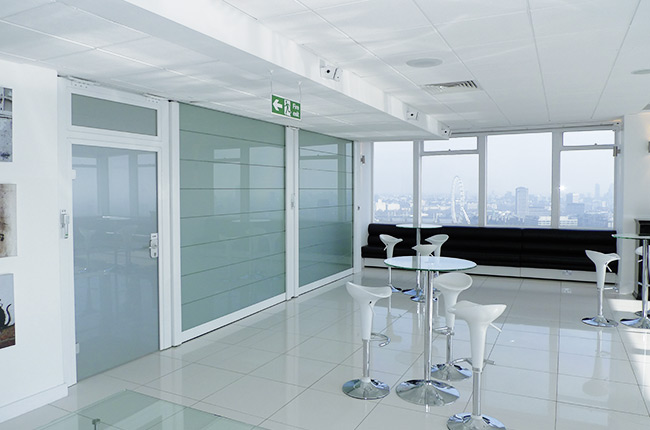 Prestigious location
The Altitude Business Center is located in the heart of London. Its 360° view makes it the ideal location for events. The LOSCH sound insulated wall facilitates the flexible partition of rooms for parallel events and business functions. In this example, the fully automatic LOSCHWAND® with sound insulated and sliding doors partitions and connects the circular event room and the bar.
Altitude Business Center London