Framed glass
Architectural facade solutions in glass
Nine Bridges, Seoul
Projects such as these in South Korea, in which the star architect Shigeru Ban designed a golf club, require precision and know-how. Shigeru Ban's speciality is connecting indoor and outdoor areas sustainably and energy efficiently using a lot of wood and glass.
The customized solution for this project involved the installation of LOSCH Framed glass walls of Aluminium and glass in the columns of the facade. In 80 seconds the entrance to the golf club is transformed into a generous, open reception hall.
Specifications - LOSCHWAND® FRAMED GLASS

Here you find all the technical details ...
Framed glass - References
Public buildings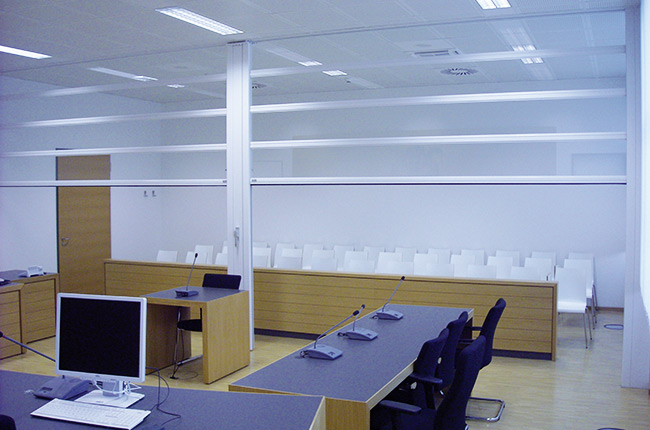 Protection and security in the courtroom
They are transparent and communicative, and at the same time the partition wall solutions from LOSCH offer high quality and perfect security in public buildings. Our example shows how the partition wall system is ideally used in a courtroom.
Private building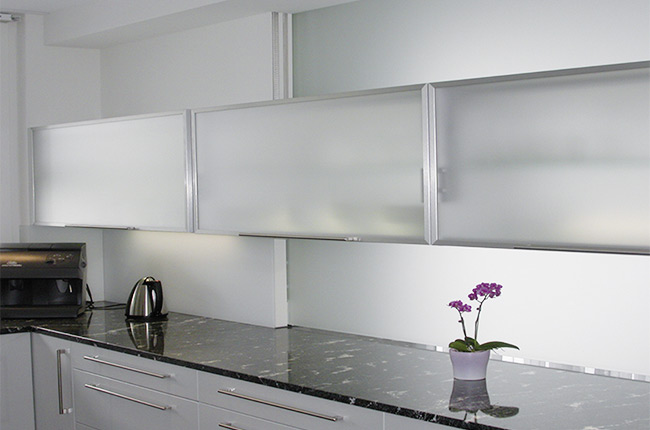 Lifestyle for open-plan living
This partition wall solution between the kitchen and living room offers new possibilities for room optimization. The LOSCH Frame glass wall picks up on the purist interior design and transforms the two closed rooms to one open dining-cum-living room within 15 seconds.
Industry Solutions - References
Shopping Mall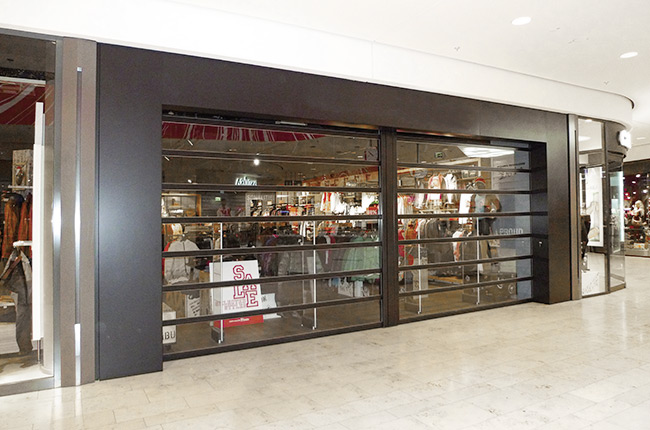 Elegant frame solutions
Panels with Aluminium frames of every shape and size are installed by qualified LOSCH staff. All walls are certified and enable the prestigious display of the closed establishments after opening hours in a stylish way.
Banks / Financial institutions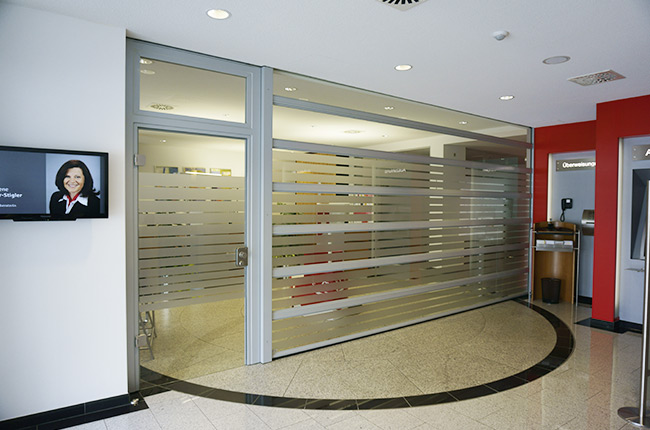 Small rooms with big effects
The transparency of glass partition walls make every room appear larger than it is. The solutions from LOSCH guarantee flexible and effective partition walls for every type of use and customer demand. In this project, the doors slide behind the left-hand wall pane. The glass wall is stacked out of sight in the ceiling. Bothersome rails are not required on the floor.