All-Glass
Solution oriented renovation of a building
LOSCH offers innovative solutions for an efficient and communicative room and facade design.
During the renovation work on an old villa to convert it to a luxury hotel in Livorno (Italy), the LOSCH All-glass wall was used in the swimming-pool and spa area. The All-glass wall serves to separate the indoor and out-door areas whilst simultaneously contributing to effective use of the swimming-pool area due to the generous opening in the facade. The top-quality All-glass wall withstands solar radiation, atmospheric humidity, and saltwater.
LOSCH engineers find the appropriate solution for every building and for each situation.
Specifications - LOSCHWAND® ALL-GLASS

Here you find all the technical details ...
All-Glass - References
Hotels / Gastronomy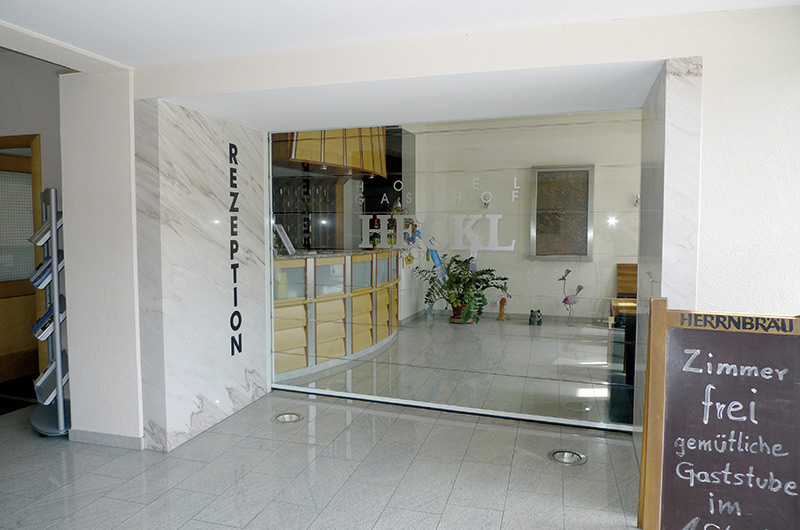 Hotel Heckl, Bavaria
The LOSCH All-glass wall is ideally suitable for entrances in the hotel and gastronomy sector. The All-glass wall is also elegant and functional as a partition system in seminar rooms and dining halls. A successful solution for room architecture.
Private building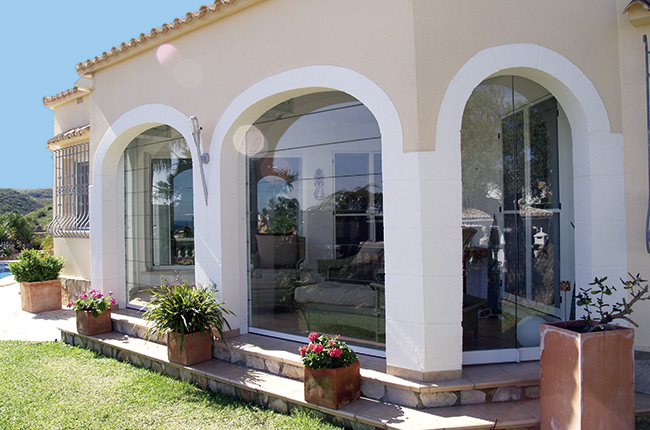 Villa in Spain
Another example of stylish room solutions. The LOSCHWAND® facilitates a unique view and guarantees the highest security. The room can be opened up at the touch of a button thanks to the fully automatic technical operation.
Industry Solutions - References
Shopping Mall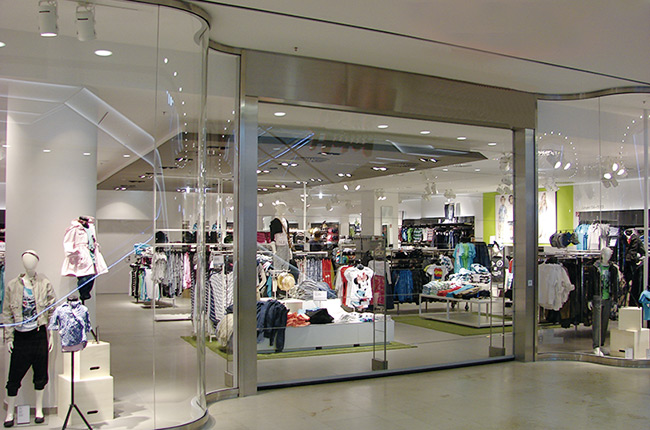 Room optimization for sales support
This solution is an example of room-in-room architecture for the shop sector. LOSCH creates transparency, attraction, and flexibility for the shop operator and their goods with an All-glass partition. Due to its various outline shapes, the LOSCHWAND® can be installed in every type of glass facade. The glass components are stacked out of sight and stylishly stowed in a suspended ceiling. At night, the flush-fit, burglar-proof shop facade secures the outlet.
Banks / Financial institutions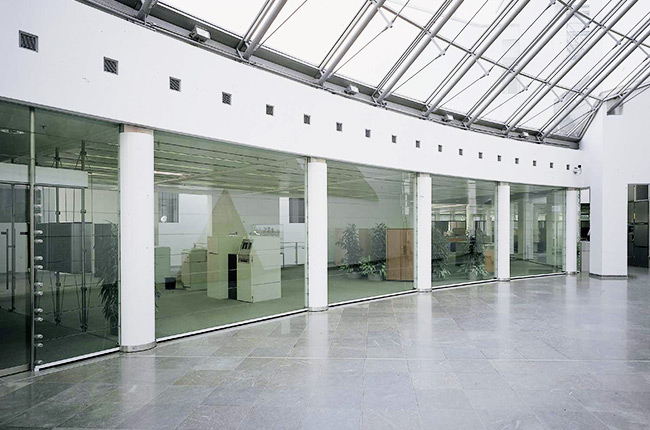 Secure Self-Service Zones
The LOSCHWAND® guarantees a unique security and function system.
High performance quality certified by the German Technical Inspection Authority (TÜV) makes the top-quality All-glass LOSCHWAND® suitable for functional, efficient, and secure applications in banks, financial institutions, and casinos.